[info_box]
Ideal Insurance Agency Inc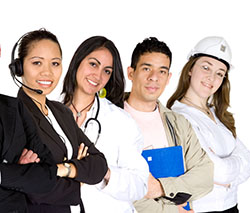 All of our founding members have over 20 years of experience each. Our independence and entrepreneurial spirit has provided the backbone our the agency.
Our Team of professionals ready to serve you with your business and personal insurance needs. We have the experience working with a team of professionals that will be there when you need us. We work to understand you, your business, your clients, your risks and your needs. We will go the extra mile. We can present and deliver to you tailored solutions.
The knowledge that we have gained with many years of working with many of the top insurance companies in the US allows us to provide our clients with the guidance and high-quality performance they deserve.
We provide Quality partners, Quality relationships, Quality people and Long-Term Relationships. We have a greater commitment to your success. We stand for Integrity. We are the company to call when you want to work with the best. We put our clients first, we have a passion for what we do.
Our working relationship is based on collaboration and openness for optimal results, Respect for clients, colleagues, and the market, be honest and fair in all our dealings, reduce your insurance cost, reduce gaps in insurance coverage and have excellence in everything we undertake.
We are committed to a high standard of excellence in all we do and attempt to establish a firm relationship of mutual trust with each or our clients
[/info_box] [info_box]
Staff / advisors
With over 20 years of experience this…
[/info_box] [info_box]
Company Profile
Ideal Insurance Agency Inc was founded in 2012.
Chris Bridenstine the original founder started his career in insurance in 1994 and has worked at many positions in the industry which has helped provide insight and knowledge of the industry as a whole. Chris is a 2nd generation agent that is preceded by his father Les Bridenstine who was one of the founding members of Advance Insurance Agency in 1981. Chris started the Ideal Insurance Agency with goal of providing and environment for agents to give their clients the best of industry products and company relationships. With this goal in mind we have invested an great deal of time and effort in building a structure that provides opportunity for agents to serve and consult their clients using relationships with underwriters and technology to provide prompt and accurate service to our clients.Randall Thorsett and Mark Thorne joined in July 2014 to help make the goal a reality.
Partnering with some the very best companies available has provided the ability to provide top notch service.
Big Enough to Matter, Small Enough to Care
long-term relationships with our clients
make a knowledge-based decisions
superior customer service
our friendly staff will work with you
committed to excellence
help you make your business better
highest standards of excellence
Respect, value and nurture each client
Our clients benefit from competitive, sophisticated insurance and risk management solutions. Our team of insurance professionals consists of individuals with a wide range of expertise and specialties.
[info_box]
Recent Posts
Vehicle Insurance Business Auto insurance Commercial Auto Pickup Truck insurance Van insurance Truck insurance Tow Truck insurance Dump Truck insurance…

Auto and Home Insurance: There's nothing quite as exciting as buying a new house or car. But regardless where you…

Why do you need general liability insurance? Our general liability insurance coverage also called commercial general liability insurance, protects…
[/info_box] [info_box]
Programs
Personal Insurance Programs
Insurance Programs for all of your personal needs.
Business Insurance Programs
Commercial insurance including workers compensation and professional liability.
Life, Health and Annuities.
Protecting your family with the best fitting financial products is our goal.
[/info_box]