Benefits

When it comes to providing insurance, independence is a serious asset. As an independent insurance agency, we are not bound by the plans of a single insurance company. We have the flexibility to survey the entire market and select plans that are best suited for our clients.
It is important to note the differences of doing business with a standard insurance company versus working with an independent agency. Below, we have listed some key differences:
• An independent agency can select from an array of insurance options, whereas a traditional company is limited to its own offering.
• Over time, one's individual and business insurance needs change. An independent agency can make that transition much easier, compared with a larger company with fewer options and greater bureaucracy.
• An independent agency has the flexibility to offer you one-on-one consulting. The result is a plan that works for you, rather than one that works best for a larger insurance company.
• Because of the smaller business atmosphere, an independent agency can offer a higher level of individual customer service. Larger companies often do business by phone and are juggling too many clients to provide a personal touch.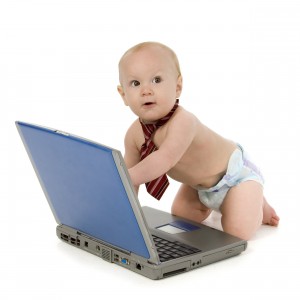 Complete a questionnaire
We use the information from the questionnaire to find programs that will best fit your needs.
The questions included are meant to give us the ability to find the most preferred plans and provide as many discounts available.
Why Ideal Insurance Agency
Tailored coverage – We specialize in businesses like yours and tailor coverage to the risks in your field
Passion for service: Knowledgeable, exceptional service
Great value: Tailored coverage starts from just $22.50/mo.
Fast and simple: Online quotes or speak to a licensed agent – immediate coverage.
Confidence: Ideal Insurance Agency Inc. local experienced agency
Costs
Policies Available
Tailored insurance policies
Liability Insurance Overview
General Liability Insurance
Professional Liability Insurance
Errors and Omissions Insurance
Business Owner's Policy (BOP)
Commercial Auto Insurance
Workers Compensation Insurance
Home Based Insurance Policies
Need Coverage for a Client Contract?
Need to Update Your Policy?
When Can Coverage Start
Get covered today. It's easy as 1-2-3!
Many of our programs have same day coverage availability.
How To Start Coverage
Getting coverage in place accurately and with the correct coverage is important.
The following is a great way to get it done.
Contact Us
Complete Questionnaire – Online, email, or by phone
Get Underwriting Approval – We will submit the information for you
Pay down payment – We take Credit Card, Check, Pay over phone (some have installments)
Policy is issued
Proof of Insurance is Sent
Coverage Available
We have tons of programs and different types of coverage to fill gaps and protect most all of your insurance needs.
Building Insurance
Contents Insurance
Flood Insurance
Premises Liability
Product Liability
Business Income
Liability up to 10 Million
Liquor Legal Liability
Automobile
Bonds & Surety
Special Events
Employment Practices Liability
Workers Compensation
Business Insurance
We have online rater that can provide quotes for 1000s of types of businesses

Quote
Your Insurance Breakdown
Business
Why Ideal
Costs
Policies Available
Starting Coverage
Coverage Available
Program Highlights
Business Types
Business
We have programs that can package coverage that will broaden and increase coverage where your business need it most. Our goal is to provide more for the insurance dollar than any of our competitors.
We provide many options and the ability with one call, email or letter have our agency research and service your business for years to come.
Why Ideal
Tailored coverage – We specialize in businesses like yours and tailor coverage to the risks in your field
Passion for service: Knowledgeable, exceptional service
Great Value: Tailored coverage starts from just $22.50/month
Fast and Simple: Online quotes or speak to a licensed agent – immediate coverage
Confidence: Ideal Insurance Agency local experienced agency
Costs
General Liability ………….- Minimum Annual Premium $350
Workers Compensation – Minimum Annual Premium $270
Property …………………….- Minimum Annual Premium $250
Commercial Auto ………. – Minimum Annual Premium $500
Bond …………………………..- Minimum Annual Premium $350
Policies Available
Liability Insurance Overview
General Liability Insurance
Professional Liability Insurance
Errors and Omissions Insurance
Business Owner's Policy (BOP)
Commercial Auto Insurance
Workers Compensation Insurance
Home Based Business Insurance Policies
Coverage for Client Contract
Update your Policy
Starting Coverage
Get Covered.  It's easy as 1-2-3
Many of our programs have same day coverage availability
How to Start
Contact Us
Complete Questionnaire
Get Underwriting Approval
Pay Down Payment
Policy is Issued
Proof of Insurance is Sent
Coverage Available
Building Insurance
Contents Insurance
Flood Insurance
Premises Liability
Product Liability
Business Income
Liability up to 10 Million
Liquor Legal Liability
Automobile
Bonds and Surety
Special Events
Employment Practices Liability
Workers Compensation
Program Highlights
Low Minimum Premiums
Worldwide General Liability
Worldwide Product Liability
Stock/Inventory or /Business Personal Property
Business Types
Start Ups
New Ventures
Insurance Programs

[us_map]
Program Access
Green – Full
Yellow – Limited
Grey – No Access
Contact Us
Contact
Chris Bridenstine : 952-479-0047
email: chris@bestdarninsurance.com
Toll free: 855-479-0047
Fax: 952-314-1460
Office Hours:
Mon: 8:30 AM – 5:00 PM
Tues: 8:30 AM – 5:00 PM
Wed: 8:30 AM – 5:00 PM
Thurs:8:30 AM – 5:00 PM
Fri: 8:30 AM – 5:00 PM
Sat: By Appointment
Sun: Closed
Providing insurance to business owners and individuals for over 20 years