Risk Services
Ideal Insurance Agency is committed to providing a wide range of services that enable your organization to identify risks, reduce exposure to loss, and address claims issues.
We deliver enterprise risk management solutions that are properly scaled to meet your needs regardless of company size, location, or industry. Our goal is to assist you in identifying current and potential risk issues and implementing controls to reduce those risks. And, if you do experience a loss, you can count on HUB to be your advocate in the claims management process.
Trust our team of board-certified and degreed claims, safety, security, property, and environmental professionals who possess an average of over 20 years of business risk management experience.
Located across the US and Canada, our local teams have a wide array of expertise in specialty areas and are available to supplement your internal risk services resources or target specific risk issues.
Our structure gives us the flexibility to connect you with the Risk Services team member who can best support your goals and objectives.
Results are achieved through a reduction in your Total Cost of Risk (TCOR).
Put our knowledge and experience to work for you.
Ideal Insurance Agency works with companies that have a number of specialty areas that can be leveraged to complement internal capabilities or provide niche expertise for specific issues.
Risk Control
Risk Control
Safety/Environmental Management
Emergency Response Planning
Business Continuity & Disaster Recovery Planning
Fleet Safety Management
Property Protection Engineering
Enterprise Risk Management
Behavior-Based Safety
Construction Safety Management
Security Assessments/Planning
Crisis Management
Environmental Compliance
Industrial Hygiene
Training (Management/Employee)
Claims Management
Claim Advocacy
Claim Closure Program
Claim Data Analysis
Claim Management Best Practices
Claim Process Audits (Carrier/TPA)
Claim Reporting Guidance
Claim Reviews
Litigation Management
Medical Cost Containment Management
Reserve Analysis
Return-to-Work Planning
Settlement Evaluation
Subrogation/Second Injury Fund Recoveries
Third Party Administrator (TPA) Selection Management
This variety of disciplines enables HUB to respond to your specific needs and objectives. Results are achieved through reduction in your Total Cost of Risk (TCOR).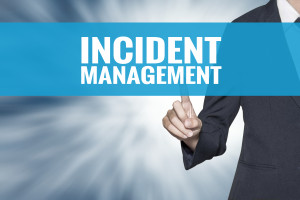 Contact Us
Main office: 952-314-1460
Toll free: 855-479-0047
Fax: 952-314-1460
Office Hours:
Mon: 8:30 AM – 5:00 PM
Tues: 8:30 AM – 5:00 PM
Wed: 8:30 AM – 5:00 PM
Thurs:8:30 AM – 5:00 PM
Fri: 8:30 AM – 5:00 PM
Sat: By Appointment
Sun: Closed
Get a proposal today