Mergers and Acquisitions
Protection Geared to Your Next Strategic Move
Spinning off a non-core business or acquiring a complimentary product line may make perfect sense. The transaction can be a boon to both buyer and seller, providing the risks are identified at the start.
But for certain industries in energy, healthcare, lending, manufacturing, real estate development, technology, and higher education, among other fields, selling an idle asset can raise serious concerns with a buyer.
Even after due diligence has been performed, uncertainty may linger about possible inaccuracies in representations, tax liabilities, potential litigation from stakeholders, or environmental liability. In a day, a hint of these potentially hidden costs could scuttle a deal that has been in the works for months.
Pursuing a merger or acquisition, divestiture, or other business transaction can be fraught with peril. But many of these uncertainties can be reduced with a targeted risk management strategy.
At Ideal Insurance Agency, our risk professionals have worked with clients in industries across the board to assess the layers of risk in a transaction, explore realistic risk management strategies, and develop loss containment programs that lessen the risk in an opportunity.
Our ability to deliver timely, client-centric solutions stems from an integrated network of resources, focused service, and technical specialization in assessing non-mainstream risks.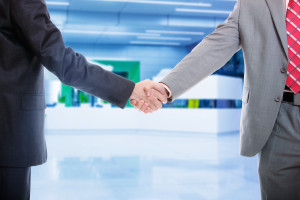 Contact Us
Main office: 952-314-1460
Toll free: 855-479-0047
Fax: 952-314-1460
Office Hours:
Mon: 8:30 AM – 5:00 PM
Tues: 8:30 AM – 5:00 PM
Wed: 8:30 AM – 5:00 PM
Thurs:8:30 AM – 5:00 PM
Fri: 8:30 AM – 5:00 PM
Sat: By Appointment
Sun: Closed
Get a proposal today