Independent Insurance Agency
Saving Money & Time
Customer Service
Personal Shoppers
Community Involvement
Local Knowledge
Understanding
Reputation
Knowledge
One-Stop Shop
Saving Money & Time
Protection & Peace of Mind

Here are four simple reasons:
1. You'll get personal service and advice from a highly-trained professional who has your best interests in mind.
2. Your agent will help find discounts and money-saving opportunities so you'll get the best insurance value for your money.
3. You'll have access to a variety of insurance products offered by many insurance carriers.
4. Finally, an independent agency that represents West Bend is the only place you can go to have The Silver Lining protect your home, car, personal possessions, or business!
Insurance is a people business and at West Bend, it starts with our agents. We remain committed to our valued partners who bring us their best business, work hard to serve their customer
1. Customer Service – If you have coverage questions or worse, need to report a claim, would you rather reach an automated recording or an actual person when you call your insurance provider? More and more companies have switched to automated systems, often making it difficult and time consuming to reach the right person. However, at many independent insurance agencies, an actual person will still greet and assist you. In the unfortunate event of a claim, your agent can help you report the claim as well as explain what exactly your policy covers. If you've experienced a significant loss, such as water damage to your business, your insurance agent can help you there as well, connecting you to a reputable remediation company right away.

2. Personal Shoppers – Working with an independent insurance agent can be compared to having a personal shopper. Similar to the way in which a real estate agent sorts through properties to help you find your ideal home, an insurance agent reviews many different insurance companies' rates and coverage options to help you secure policies that best suit your needs. You may believe that this comes at an additional cost to you, but independent agents do not add extra charges to insurance companies' rates. So you can choose to work with an independent agent, who will handle your coverage needs, assist you with claims reporting and answer any questions you may have, from billing issues to coverage concerns, always advocating on your behalf, at no additional cost to you.

3. Community Involvement – In addition to assisting you, many independent insurance agents also actively help your local community. As local business owners, many insurance agency principals place a strong emphasis on giving back to the community. From sponsoring fundraisers and donating to local charities, to volunteering and serving as board members for non-profit organizations, there are many ways you may witness your local insurance agents giving back to the community, which can make you feel confident about your decision to do business with them.

4. Local Knowledge – It can be rewarding to witness your insurance agent supporting the community, but another local benefit you may not think of is your agent's knowledge of your community. As local residents, many insurance agents have lived in your area for years and use their knowledge of the community to help you better reduce your risks and protect your assets. For instance, would an insurance company in the South be as familiar with New England's high water tables in the spring that increase flood risks? If not, this provider may not be as likely to recommend basement water coverage, which is typically not included in a standard policy. Similarly, many independent agents will provide you with seasonal tips to help you reduce your risks, such as how to prevent ice dams and when you should consider raking your roof.

5. Understanding – Independent insurance agents understand that insurance can seem complicated and confusing, especially when you don't deal with it on a daily basis. For this reason, your insurance agent will work to ensure that you fully understand your coverage, from what is and is not included, to the deductibles and limits you should carry. After you purchase your policies, an independent agent's work isn't over – instead, he/she is available year-round to help answer your questions, update your policy and make coverage recommendations.

6. One-Stop Shops – At many independent insurance agencies, you can take care of all your coverage needs at once, limiting the number of different companies you deal with and helping you stay organized. For example, if you own a small business, you can likely secure commercial insurance coverage from the same agency that insures your car and home. If you're looking for health, life, or dental insurance, whether for your family or business, many insurance agents can help you there as well.

7. Reputation – Reputation plays a crucial role in finding a company you can trust, and many independent agencies take pride in the years, if not decades, they have spent serving their local communities. Not only can a company's many years of service speak to its well-established reputation in the community, but it can also help you feel confident about its financial stability. Although there are many different ways to obtain insurance, would you rather obtain a quote from a startup Internet-based insurance provider that advertised on television, or call a local agent who your friends, co-workers and neighbors could recommend?

8. Knowledge – When you require legal advice, you contact a lawyer, and when a health issue arises, you visit your doctor, so when you need assistance with your insurance coverage, why not rely on an industry expert? In addition to having many years of experience in the industry, independent insurance agents have also worked with many different insurance companies and are knowledgeable about their individual strengths. Although one insurance company may provide unmatched claims service, another may offer more competitive rates. Based on what's most important to you, whether it be a company's service, rates, financial stability or a combination of all three factors, an independent agent will find the best match for you.

9. Saving Money & Time – Insurance companies that promise to drastically reduce your rates in minutes may seem cost-effective at first, but working with an independent agent can save you money and time over the long term. Instead of providing you with an instant rate, independent agents will ask questions and take the time to familiarize themselves with your business to ensure that the coverage they design will adequately protect you and your assets in the event of a claim.

10. Protection & Peace of Mind – Above all, working with an independent insurance agent will provide you with peace of mind, knowing that when you save money on your insurance, it won't come at the expense of comprehensive coverage. When it comes to protecting your home, family, business and other invaluable assets, relying on an independent agent you can trust is a great place to start.
Reason one: Buying insurance is not like buying a toaster. Although we try to keep our policies simple, they have to address life's many complications. You also don't really know what you've bought until you have a claim, which can be years into the future. An agent can help you understand what the policy does and does not cover, what kind of deductibles you should carry, how much coverage you should buy. When you are protecting your life's savings (your investment in a house, for example) you want to do it right.

Reason two: Should you have a claim, your agent will knowledgeably advise you with respect to the coverage and conditions in your policy. The agent will then either report for you or help you to do so yourself. If you need immediate assistance after a loss (for example, in finding a remediation company to begin water cleanup or in putting you in contact with an adjuster), the agent will assist you there as well. In short, the work of an independent agent is not done when the policy is sold.

Reason three: An independent agent supports your community by volunteering services to the local Rotary or school or library, or by contributing money to charities and other important causes. When was the last time a direct, national carrier helped out a local family whose son or daughter was killed in Iraq or Afghanistan or contributed to the town's annual basketball tournament? Buying insurance through a local agent supports and improves your community.
Reason four: An independent agent can help you choose the right insurance company for your risk. One size does not fit all, when it comes to companies, and some are better at one type of coverage than another. Some are more secure than others; some do better at adjusting claims. A good agent knows which is which, and an independent agent can mix and match. Some companies emphasize price; some service; some security. Which is most important to you? An independent agent can be a tremendous benefit in getting you the best coverage at the best price.

Reason five: The local agent knows your community, and that knowledge will help you assess your risks. A good agent, for example, will let you know when snow loads are high and that it might be advisable to rake your roof, or whether it is time to add umbrella coverage to your home and auto coverage. Someone moving to New England from the American southwest might not know, for example, that water tables are generally high in New England and thus basement water coverage might be advisable and is not generally included in standard homeowners policies.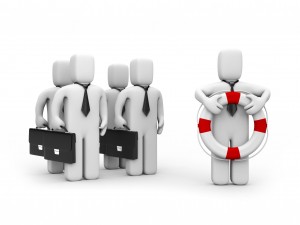 Main office: 952-314-1460
Toll free: 855-479-0047
Fax: 952-314-1460
Office Hours:
Mon: 8:30 AM – 5:00 PM
Tues: 8:30 AM – 5:00 PM
Wed: 8:30 AM – 5:00 PM
Thurs:8:30 AM – 5:00 PM
Fri: 8:30 AM – 5:00 PM
Sat: By Appointment
Sun: Closed