Related Coverages - Commercial Property
Without the right commercial property coverage, you may not be able to restore your business to its original state or receive adequate reimbursement in the event of earthquake or hurricane damage.
Commercial Auto
A Commercial Automobile Policy combined with a Fleet Management and Maintenance Program can make a big difference in expenses. We have experts to assist in developing a fleet program.
Environmental Protection
Environmental risk plays an increasing role in our clients' ability to achieve their financial objectives. Our Environmental Risk experts unravel the complexities of pollution risk by presenting all options available so you can make informed decisions.
Boiler and Machinery
Boiler & Machinery insures against the sudden and accidental breakdown of boilers, machinery, and electrical equipment.
General Liability
Paired with Property and Worker's Compensation Insurance, General Liability insurance is essential for businesses. A general liability insurance policy can protect your business from lawsuits resulting from a range of injuries and damage.
Cyber Liability
Coverage to protect businesses against exposures to loss created by the use of the Internet in everyday business.
Directors and Officers
Protects directors and officers of public, private and non-for-profit corporations against loss (damages and defense cost) arising out of their status or conduct as directors or officers. Common claims allege breach of duty, and security law violations.
Employment Practices Liability
Protects companies and individuals against loss (damages and defense costs) arising out of employment practice disputes. Common claims allege discrimination, sexual harassment, wrongful termination and wrongful discipline.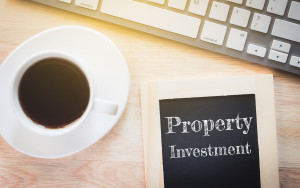 Main office: 952-314-1460
Toll free: 855-479-0047
Fax: 952-314-1460
Office Hours:
Mon: 8:30 AM – 5:00 PM
Tues: 8:30 AM – 5:00 PM
Wed: 8:30 AM – 5:00 PM
Thurs:8:30 AM – 5:00 PM
Fri: 8:30 AM – 5:00 PM
Sat: By Appointment
Sun: Closed