Business Services
Human Resources Consulting
Property Valuation
Risk Control Consulting
Directors and Officers (D&O) Liability Insurance
Coverage that Provides the Confidence to Take the Risk
Taking a strategic risk can generate huge rewards for a business, but it also could be an enormous risk, especially when some investors feel that the company's directors and officers haven't taken the appropriate due diligence.
Even a well-concepted venture can spark claims of mismanagement when returns don't materialize as expected.
Financial loss, a breach in securities laws, perceived mismanagement of company affairs, latent conflicts of interest, or a misstatement about future earnings among other reasons can give rise to claims that could cost an organization millions of dollars.
Defense costs for a claim—even if it has no merit—can be enormous. And no business is immune. Employment practices expose directors and officers of privately held companies to many of the same risks that their counterparts in public corporations face.
D&O liability insurance can be the best way to protect an organization against these types of claims. D&O covers corporate executives for losses that their company is prohibited from covering, reimburses a company for the D&O losses it advanced to its executives, and covers the company for its portion of liability in a securities-related loss.
It is, however, a specialized coverage with provisions that can take years to fully understand. Coverage for a claim can hinge on constructing policy language that broadens exclusions and knowing which insurers have a strong reputation for standing behind their word.
As the nation's premier specialty retail insurance brokerage company, Alliant Insurance Services has been working in the D&O market for decades. Our brokers know which provisions differentiate A side coverage in one insurer's policy from another's and how to build value into your D&O policy so your company's executives can make the strategic decisions that make a positive difference.​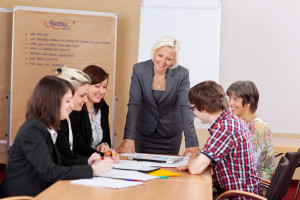 Why Ideal Insurance Agency
Contact
Chris Bridenstine : 952-479-0047
email: chris@bestdarninsurance.com
Toll free: 855-479-0047
Fax: 952-314-1460
Office Hours:
Mon: 8:30 AM – 5:00 PM
Tues: 8:30 AM – 5:00 PM
Wed: 8:30 AM – 5:00 PM
Thurs:8:30 AM – 5:00 PM
Fri: 8:30 AM – 5:00 PM
Sat: By Appointment
Sun: Closed
Providing insurance to business owners and individuals for over 20 years
Tailored insurance policies
Get covered today. It's easy as 1-2-3!
Many of our programs have same day coverage availability.
Getting coverage in place accurately and with the correct coverage is important.
The following is a great way to get it done.
We have tons of programs and different types of coverage to fill gaps and protect most all of your insurance needs.
Our carriers and programs have tons of excellent options and unique details.
Many types of business can fit in our programs.  Just a few include
Business Insurance
We have online rater that can provide quotes for 1000s of types of businesses
Business
We have programs that can package coverage that will broaden and increase coverage where your business need it most. Our goal is to provide more for the insurance dollar than any of our competitors.
We provide many options and the ability with one call, email or letter have our agency research and service your business for years to come.
Why Ideal
Tailored coverage – We specialize in businesses like yours and tailor coverage to the risks in your field
Passion for service: Knowledgeable, exceptional service
Great Value: Tailored coverage starts from just $22.50/month
Fast and Simple: Online quotes or speak to a licensed agent – immediate coverage
Confidence: Ideal Insurance Agency local experienced agency
Costs
General Liability ………….- Minimum Annual Premium $350
Workers Compensation – Minimum Annual Premium $270
Property …………………….- Minimum Annual Premium $250
Commercial Auto ………. – Minimum Annual Premium $500
Bond …………………………..- Minimum Annual Premium $350
Policies Available
Liability Insurance Overview
General Liability Insurance
Professional Liability Insurance
Errors and Omissions Insurance
Business Owner's Policy (BOP)
Commercial Auto Insurance
Workers Compensation Insurance
Home Based Business Insurance Policies
Coverage for Client Contract
Update your Policy
Starting Coverage
Get Covered.  It's easy as 1-2-3
Many of our programs have same day coverage availability
How to Start
Contact Us
Complete Questionnaire
Get Underwriting Approval
Pay Down Payment
Policy is Issued
Proof of Insurance is Sent
Coverage Available
Building Insurance
Contents Insurance
Flood Insurance
Premises Liability
Product Liability
Business Income
Liability up to 10 Million
Liquor Legal Liability
Automobile
Bonds and Surety
Special Events
Employment Practices Liability
Workers Compensation
Program Highlights
Low Minimum Premiums
Worldwide General Liability
Worldwide Product Liability
Stock/Inventory or /Business Personal Property
Business Types