Farm Auto Insurance
Stay Safe Both On and Off the Farm
Whether you're hauling grain or transporting livestock, the vehicles you use around the farm are a vital part of your day-to-day operations, and you cannot afford for them not to be working properly. With a Farm Auto Insurance policy from Ideal Insurance Agency, you can protect everything from your personal truck or car to the trailer you use to deliver and transport your valuable goods.
Even if you take good care of your farm equipment, some situations are simply out of your control such as road conditions, bad weather, and other drivers. And in the event that something should happen, that is where your Farm Auto Insurance comes in. At Ideal Insurance Agency, we will help you create a policy to fit your unique insurance needs.
Whether you rent or own your farm vehicles, you can still get the same great coverage with benefits that can include:
• Auto Liability
• Medical Payments
• Collision Coverage
• Uninsured & Underinsured Motorist Coverage
• Extended Coverage for employees using their vehicles for farm operation
At Ideal Insurance Agency, we believe that your Farm Auto Insurance policy should work for you. Contact one of our local insurance specialists to learn more about what we can do for the security of your agribusiness.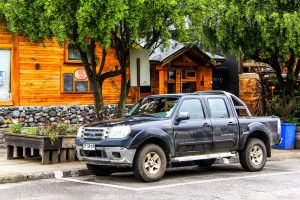 Why Ideal Insurance Agency
Contact
Chris Bridenstine : 952-479-0047
email: chris@bestdarninsurance.com
Toll free: 855-479-0047
Fax: 952-314-1460
Office Hours:
Mon: 8:30 AM – 5:00 PM
Tues: 8:30 AM – 5:00 PM
Wed: 8:30 AM – 5:00 PM
Thurs:8:30 AM – 5:00 PM
Fri: 8:30 AM – 5:00 PM
Sat: By Appointment
Sun: Closed
Providing insurance to business owners and individuals for over 20 years
Tailored insurance policies
Get covered today. It's easy as 1-2-3!
Many of our programs have same day coverage availability.
Getting coverage in place accurately and with the correct coverage is important.
The following is a great way to get it done.
We have tons of programs and different types of coverage to fill gaps and protect most all of your insurance needs.
Our carriers and programs have tons of excellent options and unique details.
Many types of business can fit in our programs.  Just a few include