Farm Umbrella Insurance
Extra Security to Protect your Hard Work
Ideal Insurance Agency provides umbrella insurance policies to farms, ranches, and agribusiness operations facilities in Hopkins, Minneapolis, ST Paul, Minnetonka, Edina, Eden Prairie, and surrounding areas.
Ideal Insurance Agency knows that your farm is your business. And like any business owner, you are faced with a certain amount of risk and uncertainty in your day-to-day operations. If an accident happens, in most cases, your standard farm owners insurance liability should take care of you. But when serious situations arise, you will want to make sure your business is protected.
Chances are your basic policy liability limits are not enough to cover every potential accident – including serious accidents that come with serious expenses. A Farm Umbrella policy from Ideal Insurance Agency picks up where your other liability coverage stops. It can be an affordable way to provide an extra layer of protection against claims of bodily injury and property damage in scenarios such as:
• An accident on your farm that leaves multiple workers in need of costly medical attention
• If a farm animal escapes and causes an accident or serious damage to another's property
• If someone sues you for damages resulting from an illness from your products
At Ideal Insurance Agency, our team of farm insurance specialists is dedicated to keeping your farm up and running, even after an accident. With the right farm umbrella coverage options, your business will not have to miss a beat. And, as always, with our 24/7 dedicated claims service, you can rest assured that our professionals will be there for you when you need it most.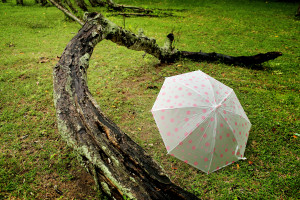 Why Ideal Insurance Agency
Contact
Chris Bridenstine : 952-479-0047
email: chris@bestdarninsurance.com
Toll free: 855-479-0047
Fax: 952-314-1460
Office Hours:
Mon: 8:30 AM – 5:00 PM
Tues: 8:30 AM – 5:00 PM
Wed: 8:30 AM – 5:00 PM
Thurs:8:30 AM – 5:00 PM
Fri: 8:30 AM – 5:00 PM
Sat: By Appointment
Sun: Closed
Providing insurance to business owners and individuals for over 20 years
Get covered today. It's easy as 1-2-3!
Many of our programs have same day coverage availability.
Getting coverage in place accurately and with the correct coverage is important.
The following is a great way to get it done.
Our carriers and programs have tons of excellent options and unique details.
Business
We have programs that can package coverage that will broaden and increase coverage where your business need it most. Our goal is to provide more for the insurance dollar than any of our competitors.
We provide many options and the ability with one call, email or letter have our agency research and service your business for years to come.
Why Ideal
Tailored coverage – We specialize in businesses like yours and tailor coverage to the risks in your field
Passion for service: Knowledgeable, exceptional service
Great Value: Tailored coverage starts from just $22.50/month
Fast and Simple: Online quotes or speak to a licensed agent – immediate coverage
Confidence: Ideal Insurance Agency local experienced agency
Costs
General Liability ………….- Minimum Annual Premium $350
Workers Compensation – Minimum Annual Premium $270
Property …………………….- Minimum Annual Premium $250
Commercial Auto ………. – Minimum Annual Premium $500
Bond …………………………..- Minimum Annual Premium $350
Policies Available
Liability Insurance Overview
General Liability Insurance
Professional Liability Insurance
Errors and Omissions Insurance
Business Owner's Policy (BOP)
Commercial Auto Insurance
Workers Compensation Insurance
Home Based Business Insurance Policies
Coverage for Client Contract
Update your Policy
Starting Coverage
Get Covered.  It's easy as 1-2-3
Many of our programs have same day coverage availability
How to Start
Contact Us
Complete Questionnaire
Get Underwriting Approval
Pay Down Payment
Policy is Issued
Proof of Insurance is Sent
Coverage Available
Building Insurance
Contents Insurance
Flood Insurance
Premises Liability
Product Liability
Business Income
Liability up to 10 Million
Liquor Legal Liability
Automobile
Bonds and Surety
Special Events
Employment Practices Liability
Workers Compensation
Program Highlights
Low Minimum Premiums
Worldwide General Liability
Worldwide Product Liability
Stock/Inventory or /Business Personal Property
Business Types