Globalization has brought the world together in countless positive ways, but it has also made companies and organizations more vulnerable to risks they would have never thought possible only a short time ago.
Damage from a terrorist attack can be enormous, injuring or killing employees and customers, shuttering operations, destroying property and difficult-to-replace information, and disabling expensive systems, among other things.
The exposure is not confined to high-profile companies, those in sensitive industries, or public agencies. Even mainstream businesses can be devastated by the collateral damage of a direct hit on a neighboring business. The possibility has become so real to some companies and organizations that their governance policies now require terrorism insurance as a part of their risk management programs.
Protection that was once routinely bundled into property and casualty policies, terrorism insurance is now treated as specialty coverage and with good reason.
Today, assessing a company's or organization's exposure requires sophisticated modeling that has the ability to map damage not only to property but also to human life. Where is a company's or organization's concentration of risk? Its legal liability? Its highest probability of loss?
And what type of protection will have the greatest impact? Property? Business interruption? Liability? Coverage for chemical or biological events?
Translating this type of information into effective protection requires skill and leading-edge knowledge of the market.
As the nation's premier specialty retail insurance brokerage company, Ideal Insurance agency has developed deep expertise in the evolving nuances of the political risk and terrorism risk-transfer markets.
Our risk consultants' technical product expertise, broad market knowledge, and insight into the political risk landscape ensure the coverage elements of your insurance program are cost-effectively balanced against its risks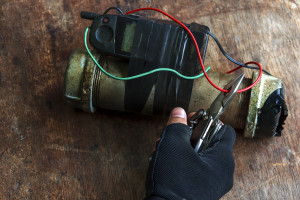 Main office: 952-314-1460
Toll free: 855-479-0047
Fax: 952-314-1460
Office Hours:
Mon: 8:30 AM – 5:00 PM
Tues: 8:30 AM – 5:00 PM
Wed: 8:30 AM – 5:00 PM
Thurs:8:30 AM – 5:00 PM
Fri: 8:30 AM – 5:00 PM
Sat: By Appointment
Sun: Closed