Individual Life Insurance
Peace of Mind for you and your Loved Ones
Ideal Insurance Agency provides life insurance to individuals in Hopkins, Minneapolis, ST Paul, Minnetonka, Edina, Eden Prairie, and surrounding areas.
Many individuals consider life insurance to be the cornerstone of a sound financial plan. And while no one likes to think about passing on, Life Insurance can relieve you of the financial worry your loved ones may face in the event of your passing.
Your beneficiaries will be able to use your Life Insurance policy to help pay for anything from expensive funeral costs and estate taxes to making up for lost income or funding your child's education. It can even be used to continue payments on your mortgage to help ensure that the family home stays in the family.
At Ideal Insurance Agency, we know that choosing a Life Insurance plan is a big decision with many important factors to consider. Our knowledgeable team of insurance professionals is committed to walking you through the process and providing you with the best insurance solution to give you and your family the peace of mind you deserve.
Types of Individual Life Insurance
Ideal Insurance Agency offers several different coverage options for your consideration: term life, whole life, universal life, and variable life insurance.
Term Life – This is typically the simplest and least expensive insurance option. Term life insurance provides coverage at a fixed rate for a specified period of time. It is a benefit policy that is used primarily to cover financial responsibilities of the insured, with the benefit to be paid only if the insured were to die during the specified term. Most term life policies can be converted to a more permanent insurance solution such as whole life, variable life, or universal life insurance.
There are two types of term life insurance:
• Annual Renewable Term is purchased for a period of one year, with the death benefit to be paid only if the insured were to die during that one-year term, along with the option to renew after the term period.
• Level Term Life guarantees a fixed premium for a given period of time, usually in terms of 10, 15, 20, or 30 years. Your premium is based on your age and coverage options, with longer terms being more expensive.?
Whole Life – As the most common type of permanent insurance, a whole life policy guarantees a death benefit for the lifetime of the insured as well as a cash value account for savings. Your premium remains constant throughout the duration of the policy while payments over and above your premium are credited to your savings, which earn a fixed rate of interest.
Universal Life – Universal life policies are designed to be more flexible than other permanent Life Insurance. You are still guaranteed a death benefit for the duration of the policy as well as savings that accumulate cash value, but the flexibility of a Universal Life plan allows you to change certain aspects of your plan to accommodate life changes.
Depending on your options, you have the flexibility to change the overall value of the death benefit as well as the time and amount in which you pay your premium. This gives you the option to focus on building your policy's cash value, or pay a lower premium and focus on guaranteed protection. It is important to note that changes to your universal life policy can affect its guarantees and limits.
Variable Universal Life – With a variable universal life (VUL) Insurance policy, you get the same flexible benefits of Universal Life while being able to take advantage of potential economic growth in the stock market. Instead of creating a cash value for savings, the value of your VUL policy is invested in professionally managed funds that reflect the performance of the stock market. This also means that as the policy owner, you assume the risk and responsibility of monitoring your own investments.
Ideal Insurance Agency is here for you
There are many things to take into account when purchasing life insurance, and changes in your life situation can reflect changes in your insurance requirements. That is why it is important to carefully consider the different policy options and ensure that you have the right solution to meet your long-term life insurance needs.
An insurance specialist with Ideal Insurance Agency will review your current life insurance situation and help you design a policy to plan for the future.
At the end of the day, one of the biggest investments you can make is an investment in yourself.
We provide many options and the ability with one call, email or letter have our agency research and service your business for years to come.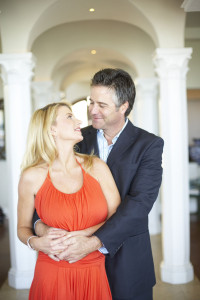 Why Ideal Insurance Agency
Contact
Chris Bridenstine : 952-479-0047
email: chris@bestdarninsurance.com
Toll free: 855-479-0047
Fax: 952-314-1460
Office Hours:
Mon: 8:30 AM – 5:00 PM
Tues: 8:30 AM – 5:00 PM
Wed: 8:30 AM – 5:00 PM
Thurs:8:30 AM – 5:00 PM
Fri: 8:30 AM – 5:00 PM
Sat: By Appointment
Sun: Closed
Providing insurance to business owners and individuals for over 20 years
Tailored insurance policies
Get covered today. It's easy as 1-2-3!
Many of our programs have same day coverage availability.
Getting coverage in place accurately and with the correct coverage is important.
The following is a great way to get it done.
We have tons of programs and different types of coverage to fill gaps and protect most all of your insurance needs.
Our carriers and programs have tons of excellent options and unique details.
Life Insurance
We have online rater that can provide quotes for 100s of types of life insurance needs
Business
We have programs that can package coverage that will broaden and increase coverage where your business need it most. Our goal is to provide more for the insurance dollar than any of our competitors.
We provide many options and the ability with one call, email or letter have our agency research and service your business for years to come.
Why Ideal
Tailored coverage – We specialize in businesses like yours and tailor coverage to the risks in your field
Passion for service: Knowledgeable, exceptional service
Great Value: Tailored coverage starts from just $22.50/month
Fast and Simple: Online quotes or speak to a licensed agent – immediate coverage
Confidence: Ideal Insurance Agency local experienced agency
Costs
General Liability ………….- Minimum Annual Premium $350
Workers Compensation – Minimum Annual Premium $270
Property …………………….- Minimum Annual Premium $250
Commercial Auto ………. – Minimum Annual Premium $500
Bond …………………………..- Minimum Annual Premium $350
Policies Available
Liability Insurance Overview
General Liability Insurance
Professional Liability Insurance
Errors and Omissions Insurance
Business Owner's Policy (BOP)
Commercial Auto Insurance
Workers Compensation Insurance
Home Based Business Insurance Policies
Coverage for Client Contract
Update your Policy
Starting Coverage
Get Covered.  It's easy as 1-2-3
Many of our programs have same day coverage availability
How to Start
Contact Us
Complete Questionnaire
Get Underwriting Approval
Pay Down Payment
Policy is Issued
Proof of Insurance is Sent
Coverage Available
Building Insurance
Contents Insurance
Flood Insurance
Premises Liability
Product Liability
Business Income
Liability up to 10 Million
Liquor Legal Liability
Automobile
Bonds and Surety
Special Events
Employment Practices Liability
Workers Compensation
Program Highlights
Low Minimum Premiums
Worldwide General Liability
Worldwide Product Liability
Stock/Inventory or /Business Personal Property
Business Types