High Risk Homes
If you live in certain parts of the country more likely to be affected by natural disasters, you will probably pay more for your homeowner's insurance.
Ideal Insurance Agency experts create comprehensive high risk home insurance policies for homeowners in locations considered to be at a higher risk of exposure to natural disasters such as:
High winds due to hurricane or tornado
Floods or rising water
Earthquakes
Brush fires
Low or no level of fire protection available in local area
There are other factors that classify a home being high risk. If you file multiple claims within a year or two, you could be considered high risk by insurance carriers. Ideal Insurance Agency can provide ongoing support, discuss your issues and assist in resolving claims and managing risk.
Ideal Insurance Agency offers a wide range of insurance options including proprietary homeowner's insurance products designed specifically for those who live in high risk areas. Many of our products provides peace of mind by providing hard to find coverage in areas that have a high risk of catastrophic events to homeowners that:
Own property with a market value in excess of $250,000, and
Insure each property up to its full value specified in the policy, or replacement cash value at the time of loss.
Connect with a Ideal Insurance Agency high risk homeowner's insurance specialist to tailor a plan to your specific needs.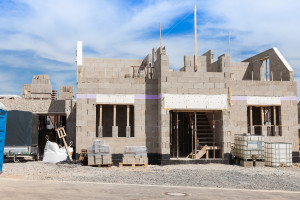 Main office: 952-314-1460
Toll free: 855-479-0047
Fax: 952-314-1460
Office Hours:
Mon: 8:30 AM – 5:00 PM
Tues: 8:30 AM – 5:00 PM
Wed: 8:30 AM – 5:00 PM
Thurs:8:30 AM – 5:00 PM
Fri: 8:30 AM – 5:00 PM
Sat: By Appointment
Sun: Closed