A kidnapping, ransom demand, or extortion may seem to be far-fetched ideas, but globalization and technology have increased the possibility of these exposures for nearly every employer.
It's a difficult reality to face, but markets that offer your company or organization the greatest return may also put your most valued employees and their families at risk. How would you even begin to deal with such a crisis?
In many cases, operating in a risky market has no correlation to new and emerging ransom threats, such as cyber risks. These can take shape in an attempt to extort money from a company or organization by threatening to destroy its systems or critical data with a virus. Would you have the expertise to know if the threat was technologically feasible or not? Would you know where to turn for advice?
Kidnap, ransom, and extortion insurance can provide protection and support against these types of risks. Coverage doesn't merely reimburse for payment of a ransom demand but will cover other expenses such as:
Medical costs of the victims
The expenses for the services of security consultants, crisis response team, public relations firm, or technology support
Interest on money borrowed to pay the ransom
Liability protection for actions brought by a kidnapped employee or his or her family
Kidnap and ransom insurance is far from a standard coverage. Ensuring that coverage is as cost effective as possible but still broad enough to encompass a company's or organization's full risk profile requires technical and market expertise.
we have access to programs that have been designing innovative, cost-effective solutions for companies and organizations with the toughest professional liability risks. Our carriers have risk professionals know the market like few others and can work with your company or organization to tailor coverage to its specific needs whether they're at your doorstep or 3,000 miles away.​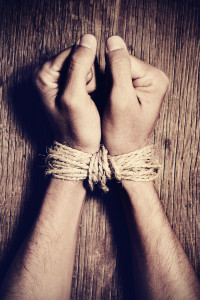 Main office: 952-314-1460
Toll free: 855-479-0047
Fax: 952-314-1460
Office Hours:
Mon: 8:30 AM – 5:00 PM
Tues: 8:30 AM – 5:00 PM
Wed: 8:30 AM – 5:00 PM
Thurs:8:30 AM – 5:00 PM
Fri: 8:30 AM – 5:00 PM
Sat: By Appointment
Sun: Closed