Recreational vehicles come with a unique set of risks and you need to make sure that you have the proper insurance coverage.
Our team offers a full range of solutions for all types of recreational vehicles, including:
Motor Homes
Jet Skis
Snowmobiles
All Terrain Vehicles (ATVs)
Snowmobiles, jet skis and all-terrain vehicles do not require proof of insurance and can be easily overlooked. However, if you operate these vehicles off your property, your homeowners' insurance will not cover you in the event of an accident. Without the right insurance in place, you place your family at considerable financial risk from a lawsuit.
A Ideal Insurance Agency will work with you to tailor your coverage to meet your specific needs. Make sure your assets, family and financial future are protected with the right insurance policy.
Connect with an Ideal Insurance Agency expert today.
Home / Personal Products / Recreational Vehicle Insurance
Recreational Vehicle Insurance
The Road Less Traveled
The thrill of adventure – it is what owning a recreational vehicle is all about. Whatever your interest, be it cruising on your motorcycle or exploring the road less traveled on your ATV, Ideal Insurance Agency offers advanced coverage options to meet the insurance needs of the adventurer in everyone.
Whether you are an experienced outdoor enthusiast or just starting out, we have a policy to fit your needs – from RVs and boats to ATVs, Ideal Insurance Agency can ensure the safety of both you and your vehicle. Our insurance options provide you with the same service and rich features you can expect – from comprehensive and collision coverage to personal injury protection and towing costs.
We offer a variety of Recreational Vehicle Insurance packages, such as:
• Boat Insurance
• Motorcycle Insurance
• Motorhome Insurance
• ATV Insurance
• Snowmobile Insurance
Why Recreational Vehicle Insurance?
Owning a recreational vehicle can be a dream come true. It gives you the freedom to travel and the capability to explore new places, but with freedom comes responsibility. Should an accident happen – such as property damage, vandalism, or bodily injury as a result of a crash – it is reassuring to know that your investment is protected.
With Recreational Vehicle Insurance from Ideal Insurance Agency, you can continue living the dream with confidence, knowing that you, your vehicle, and your passengers are protected. Contact one of our representatives today to find a package that works best for you.
Ideal Insurance Agency provides Recreational Vehicle Insurance to adventurers near Hopkins, Minneapolis, ST Paul, Minnetonka, Edina, and Eden Prairie.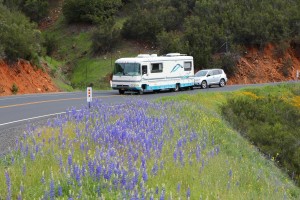 Why Ideal Insurance Agency
Contact
Chris Bridenstine : 952-479-0047
email: chris@bestdarninsurance.com
Toll free: 855-479-0047
Fax: 952-314-1460
Office Hours:
Mon: 8:30 AM – 5:00 PM
Tues: 8:30 AM – 5:00 PM
Wed: 8:30 AM – 5:00 PM
Thurs:8:30 AM – 5:00 PM
Fri: 8:30 AM – 5:00 PM
Sat: By Appointment
Sun: Closed
Providing insurance to business owners and individuals for over 20 years
Get covered today. It's easy as 1-2-3!
Many of our programs have same day coverage availability.
Getting coverage in place accurately and with the correct coverage is important.
The following is a great way to get it done.
Personal Insurance
We have online rater that can provide quotes for 100s of types of policies
Business
We have programs that can package coverage that will broaden and increase coverage where your business need it most. Our goal is to provide more for the insurance dollar than any of our competitors.
We provide many options and the ability with one call, email or letter have our agency research and service your business for years to come.
Why Ideal
Tailored coverage – We specialize in businesses like yours and tailor coverage to the risks in your field
Passion for service: Knowledgeable, exceptional service
Great Value: Tailored coverage starts from just $22.50/month
Fast and Simple: Online quotes or speak to a licensed agent – immediate coverage
Confidence: Ideal Insurance Agency local experienced agency
Costs
General Liability ………….- Minimum Annual Premium $350
Workers Compensation – Minimum Annual Premium $270
Property …………………….- Minimum Annual Premium $250
Commercial Auto ………. – Minimum Annual Premium $500
Bond …………………………..- Minimum Annual Premium $350
Policies Available
Liability Insurance Overview
General Liability Insurance
Professional Liability Insurance
Errors and Omissions Insurance
Business Owner's Policy (BOP)
Commercial Auto Insurance
Workers Compensation Insurance
Home Based Business Insurance Policies
Coverage for Client Contract
Update your Policy
Starting Coverage
Get Covered.  It's easy as 1-2-3
Many of our programs have same day coverage availability
How to Start
Contact Us
Complete Questionnaire
Get Underwriting Approval
Pay Down Payment
Policy is Issued
Proof of Insurance is Sent
Coverage Available
Building Insurance
Contents Insurance
Flood Insurance
Premises Liability
Product Liability
Business Income
Liability up to 10 Million
Liquor Legal Liability
Automobile
Bonds and Surety
Special Events
Employment Practices Liability
Workers Compensation
Program Highlights
Low Minimum Premiums
Worldwide General Liability
Worldwide Product Liability
Stock/Inventory or /Business Personal Property
Business Types