Snowmobile Insurance
When the Snow Falls, Make Sure You Are Ready
Nothing is quite as satisfying as hitting the trails after the first snow. Your snowmobile is your ticket to enjoying the fresh mountain air and exhilarating scenery of the countryside, and while you are out there in the thick of it all, contemplating whether you have the right insurance should be the last thing on your mind.
Ideal Insurance Agency offers specialized Snowmobile Insurance at affordable rates, with benefits tailored to meet your specific insurance needs. Whether you are a beginner or a seasoned veteran, we offer essential coverage for:
• Collision Coverage – to cover damage to your snowmobile from a collision with rocks, trees, ice, and other obstacles
• Comprehensive Coverage – as extended coverage for loss or damage from theft, fire, or vandalism
• Property Damage – to pay for damage to another person's property for which you are liable
• Bodily Injury Liability – for paying the medical expenses of others if you are at fault in an accident
• Uninsured Motorist Protection – to insure damage caused by uninsured or underinsured riders
Additional Snowmobile Insurance coverage is also available for any custom equipment that you have added to your snowmobile. Medical Payments Coverage to protect yourself and your passengers in the event of an accident is also available for a premium.
Depending on your insurance situation, discounts may also be available for completing rider safety courses or by being a member of certain riding association memberships. A representative from Ideal Insurance Agency will review your insurance needs to design the right policy for you and determine your discount eligibility.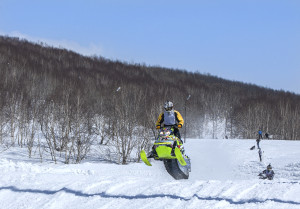 Why Ideal Insurance Agency
Contact
Chris Bridenstine : 952-479-0047
email: chris@bestdarninsurance.com
Toll free: 855-479-0047
Fax: 952-314-1460
Office Hours:
Mon: 8:30 AM – 5:00 PM
Tues: 8:30 AM – 5:00 PM
Wed: 8:30 AM – 5:00 PM
Thurs:8:30 AM – 5:00 PM
Fri: 8:30 AM – 5:00 PM
Sat: By Appointment
Sun: Closed
Providing insurance to business owners and individuals for over 20 years
Get covered today. It's easy as 1-2-3!
Many of our programs have same day coverage availability.
Getting coverage in place accurately and with the correct coverage is important.
The following is a great way to get it done.
Personal Insurance
We have online rater that can provide quotes for 100s of types of policies
Business
We have programs that can package coverage that will broaden and increase coverage where your business need it most. Our goal is to provide more for the insurance dollar than any of our competitors.
We provide many options and the ability with one call, email or letter have our agency research and service your business for years to come.
Why Ideal
Tailored coverage – We specialize in businesses like yours and tailor coverage to the risks in your field
Passion for service: Knowledgeable, exceptional service
Great Value: Tailored coverage starts from just $22.50/month
Fast and Simple: Online quotes or speak to a licensed agent – immediate coverage
Confidence: Ideal Insurance Agency local experienced agency
Costs
General Liability ………….- Minimum Annual Premium $350
Workers Compensation – Minimum Annual Premium $270
Property …………………….- Minimum Annual Premium $250
Commercial Auto ………. – Minimum Annual Premium $500
Bond …………………………..- Minimum Annual Premium $350
Policies Available
Liability Insurance Overview
General Liability Insurance
Professional Liability Insurance
Errors and Omissions Insurance
Business Owner's Policy (BOP)
Commercial Auto Insurance
Workers Compensation Insurance
Home Based Business Insurance Policies
Coverage for Client Contract
Update your Policy
Starting Coverage
Get Covered.  It's easy as 1-2-3
Many of our programs have same day coverage availability
How to Start
Contact Us
Complete Questionnaire
Get Underwriting Approval
Pay Down Payment
Policy is Issued
Proof of Insurance is Sent
Coverage Available
Building Insurance
Contents Insurance
Flood Insurance
Premises Liability
Product Liability
Business Income
Liability up to 10 Million
Liquor Legal Liability
Automobile
Bonds and Surety
Special Events
Employment Practices Liability
Workers Compensation
Program Highlights
Low Minimum Premiums
Worldwide General Liability
Worldwide Product Liability
Stock/Inventory or /Business Personal Property
Business Types