[row]
[span8]
[info_box]
Contractor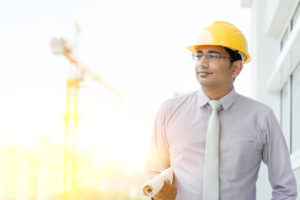 We have programs that can package coverage that will broaden and increase coverage where your business need it most. Our goal is to provide more for the insurance dollar than any of our competitors.
We provide many options and the ability with one call, email or letter have our agency research and service your business for years to come.
[/info_box]
[/span8]
[span4]
[info_box]
Request a Quote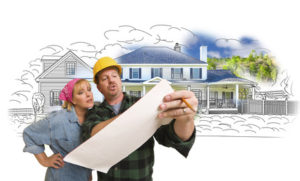 [button text="Get a Quote" link="get-a-quote" style="primary" size="normal" target="_self" display="inline" icon="no"]
[/info_box]
[/span4]
[/row]
[row]
[span4]
[info_box]
Why Ideal
• Tailored coverage: We specialize in businesses like yours and tailor coverage to the risks in your field.
• Passion for service: Knowledgeable, exceptional service
• Great value: Tailored coverage starts from just $22.50/mo.
• Fast and simple: Online quotes or speak to a licensed agent – immediate coverage.
• Confidence: Ideal Insurance Agency Inc. local experienced agency
[/info_box]
[/span4]
[span4]
[info_box]
Cost
Minimum Premium $350 for General Liability
Many Billing programs available depending on program including monthly, quarterly and semi-annually.
We accept credit cards, paypal and checks.  Many programs include EFT (automatic payments from checking).
[/info_box]
[/span4]
[span4]
[info_box]
Your Contact
Chris Bridenstine
952-479-0047 Direct Phone
855-479-0047 Direct Toll Free Phone
952-479-0047 Fax
Office
33 10th Ave S Suite 110
Hopkins MN 55343
Email – chris@bestdarninsurance.com
Providing insurance to business owners and individuals for over 20 years.
[/info_box]
[/span4]
[row]
[span4]
[info_box]
Policies Available
Tailored insurance policies
• Liability Insurance Overview
• General Liability Insurance
• Professional Liability Insurance
• Errors and Omissions Insurance
• Business Owner's Policy (BOP)
• Commercial Auto Insurance
• Workers Compensation Insurance
• Home Based Insurance Policies
• Need Coverage for a Client Contract?
• Need to Update Your Policy?
[/info_box]
[/span4]
[span4]
[info_box]
When Can Coverage Start
Get covered today. It's easy as 1-2-3!
Many of our programs have same day coverage availability.
[/info_box]
[/span4]
[span4]
[info_box]
How To Start Coverage
Issue Process
• Contact Us
• Complete Questionnaire
• Get Underwriting Approval
• Pay down payment
• Policy is issued
• Proof of Insurance is Sent
[/info_box]
[/span4]
[/row]
[row]
[span4]
[info_box]
Coverage Available
Coverage
• Building Insurance
• Contents Insurance
• Flood Insurance
• Premises Liability
• Product Liability
• Business Income
• Liability up to 10 Million
• Liquor Legal Liability
• Automobile
• Bonds & Surety
• Special Events
• Employment Practices Liability
• Workers Compensation
[/info_box]
[/span4]
[span4]
[info_box]
Program Highlights
Highlights
• No Health Hazard Exclusion
• Low Minimum Premiums
• Devices & Mods
• Private Labels
• Manufacturers
• Distributors
• Importers
• Worldwide General Liability
• Worldwide Product Liability
• Stock/Inventory or Business Personal Property
[/info_box]
[/span4]
[span4]
[info_box]
Business Types
Types
• Start Ups
• New Ventures
• Vape Shops
• E-Cigarette Shops
• Cigarette Shops
• Convenience Store
• E-Liquid Insurance
• E-Juice
[/info_box]
[/span4]
[/row]
[row]
[span8]
[info_box]

[/info_box]
[/span8]
[/row]