In many organizations the cost of claims and resulting premiums can be significant. Whether its liability, workers compensation, or property claims, a poorly designed claims management process can be as detrimental as having no process at all while claims that are not continually reviewed or managed can result in unintended outcomes. Ideal Insurance Agency Consultants work with clients to develop and implement claims management solutions that minimize their Total Cost of Risk.
The following types of claims management services available from Ideal Insurance Agency:
Client Advocacy
Oversight/Coordination of carrier/TPA claims handling activities
Regular communication between clients and claims service providers
Providing outsourced expertise for problematic claims
Claims Reviews
Facilitated between the HUB Claims Consultant, Insurance Carrier, and Client Representative(s)
Accomplish claim file expectations and action plans
Claims Data Analysis
Review of claims data to identify trends and primary cost drivers
Results in action plans that can be implemented with the designated HUB Risk Consultant
Claim Closure Program
12 month closure initiative
Closure of 20% outstanding total incurred
At-risk Fee for Service
Employer Claims Management Practices
Best Practice benchmarking of client's claims management practices
Development of internal claims practices to reduce costs
Medical Cost Containment Management
Assistance with developing Medical Case Management Programs, including aggressive treatment plans that incorporate cost control techniques
Analyzation of medical repricing fees
Reserve Analysis
Review of claim providers reserving practices
Ensures that excess funds are not tied up in reserves
Ensure that financial liabilities are divulged clearly and accurately
Third Party Administrator (TPA) Selection
Assistance with selecting a Third-Party Administrator (TPA)
Development of the best program/process to manage claims
Settlement Evaluation
Assistance in analyzing and structuring settlements, executing early resolutions, and exploring alternative dispute resolution option
Litigation Management
Assistance with minimizing legal defense costs during claim resolution
Executing communication, developing accepted activities, and creating a litigation plan
Subrogation/Second Injury Fund Recoveries
Ensuring the claims service provider has a process for identifying opportunities and maximizing recovery of expenses when a third party is negligent or when the state provides second injury funds
Claim Audits
Strategic audit of client's claim files to uncover opportunities to improve quality and reduce claim costs
Ensures that claims service providers are performing properly for the client
This list is not all-inclusive. Your designated HUB Risk Services team member(s) will meet with you to confirm goals and develop a customized service plan, deliverables and timelines that will address your needs and exceed expectations.
For any questions regarding Claims Management, please contact an Ideal Insurance Agency team member.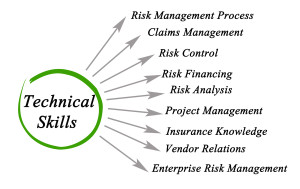 Main office: 952-314-1460
Toll free: 855-479-0047
Fax: 952-314-1460
Office Hours:
Mon: 8:30 AM – 5:00 PM
Tues: 8:30 AM – 5:00 PM
Wed: 8:30 AM – 5:00 PM
Thurs:8:30 AM – 5:00 PM
Fri: 8:30 AM – 5:00 PM
Sat: By Appointment
Sun: Closed