Risk Control
Ideal Insurance Agency partner with clients to understand their goals, and to develop and implement casualty risk solutions that identify and minimize their risk.
The following types of casualty risk control services available to our clients include:
Client Advocacy/Carrier Oversight
Oversight/Coordination of carrier loss control activities
Review of inspection reports
Providing outsourced expertise
Compliance Assistance
US/Canada/International Regulations
National/Consensus Standards
Best Practice Assessments ("Gap Analysis")
Review of Existing Activities/Controls relative to recognized "Best Practices" and "World Class Safety" elements
Prioritized Action Plans for Improvement
Safety Program Development
Safety Management Systems
Best Practice Policies
Corporate/Facility Safety Policies & Programs
Outsourced Safety/Risk Management
Providing internal safety/risk management leadership
Mentoring of key personnel
Development/Implementation of Audit and Inspection Processes
Development of Customized Audit/Inspection Tools
Completion of Audits/Inspections of Facilities
Reporting, Metrics, and Trending
Training Development and Implementation
Management, Supervisor & Employee Levels
Conventional/Web-Based Formats
OSHA 10/30hr Courses
Construction & General Industry
Ergonomics Improvement
Ergonomics Assessments
Development of Controls (Engineering, Administrative, Procedural)
Team Development & Training
Behavior-Based Safety
Development of Supervisor and Peer-to-Peer Behavioral Assessment Processes
Trending/Analysis
Product Liability Assessments
Assessments of new/existing products for liability exposures
General Liability Assessment/Controls
Fleet Safety Management Program Development
Development of hiring procedures, driver qualifications, maintenance/inspection programs
Training
Slip/Fall Prevention
Objective analysis of flooring conditions ("Tribometry")
Design of controls
Safety Project Review/Engineering Services
Participation on project teams for new installations or changes in facility or equipment
Life Safety Evaluations
Review of facilities for Life Safety Code compliance
OCIP/CCIP and Construction Safety Management
Onsite Safety Management Services
Regular jobsite walkthroughs
Contractor training
Safety Committee/Steering Committee Development
Development and oversight of corporate steering committees and operational safety committees
Loss Analysis/Trending
Strategic analysis of claims trends
Development of controls
Employee Perception Surveys
Analyzing management/employee engagement and perceptions
This list is not all-inclusive. Your Ideal Insurance Agency team member(s) will meet with you to confirm goals and develop a customized service plan, deliverables and timelines that will address your needs and exceed expectations.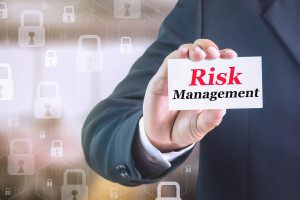 Main office: 952-314-1460
Toll free: 855-479-0047
Fax: 952-314-1460
Office Hours:
Mon: 8:30 AM – 5:00 PM
Tues: 8:30 AM – 5:00 PM
Wed: 8:30 AM – 5:00 PM
Thurs:8:30 AM – 5:00 PM
Fri: 8:30 AM – 5:00 PM
Sat: By Appointment
Sun: Closed